Values and Longevity Matter
SCS is a Mississippi-based, full-service information technology company with clients throughout the state and the US. We excel in a competitive field by consistently delivering on our promises and forging strong client relationships based on trust, transparency and the mutual respect. We are a values-based firm: We demand the best of ourselves so that we can deliver the best results to our clients.
Chief Executive Officer
W. Coy Gauthier
Coy Gauthier founded SCS, LLC in 2003. In his role as CEO, Mr. Gauthier has worked to revitalize the technology industry within the Jackson Metropolitan and surrounding areas by providing efficient solutions to complex problems.
Coy has over 24 years of software development experience beginning as a C++ and Assembler developer at Exxon Chemical Plastics and going on to work for some of the world's largest corporations including Exxon Chemical Americas, Entergy Nuclear Power, and AT&T. Through these experiences, Mr. Gauthier has mastered the craft of provisioning the right combination of Business Intelligence and Information Technology to meet today's demanding strategic business planning and evaluation needs.
In 2017, Coy was one of a select few to receive the Mississippi Business Journal, Top In Tech Award in recognition of his contribution to driving the technology industry in Mississippi.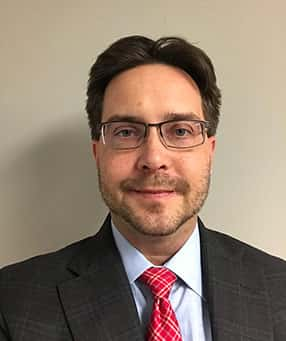 Chief Financial Officer
Vicki Jones
Vicki Jones received her bachelor's degree in Accounting from Millsaps College, earned her MBA from Belhaven University and has completed doctoral coursework in leadership and organizational development. Throughout her career, Vicki has held many leadership positions and brings to SCS over 15 years of accounting experience. This experience consists of previous roles such as Staff Accountant, Division Accounting Manager, Director of Accounting, and Assistant VP of Business Affairs.
Vicki's experience spans many industries and includes both the for-profit and not-for-profit sectors. She has been recognized for her achievements in reducing bad debt, improving customer relations, instituting improved internal controls, implementing policies and procedures that led to higher efficiencies, and employing management techniques that increased staff retention.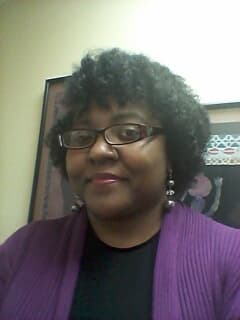 Chief Operating Officer
Stephen Wrighton
Stephen Wrighton is the Chief Operating Officer for SCS, LLC. As COO, Stephen is responsible for all business operations which include directing development efforts and concerns, managing the networking and security departments as well as the customer service and support team. He directs the organization in regard to tools, patterns, practices and assisting with designing solutions.
In previous roles, Stephen designed and built bespoke software solutions for government, military, industry and business concerns such as the Space and Naval Warfare Center and Saks, Incorporated. Stephen has worked for SCS since 2008 starting as a senior software developer, and progressing to an software architect and Chief Information Officer before becoming the company's Chief Operating Officer. He is also a member of the Advisory Board for the Computer Science Department at the University of Southern Mississippi.
He graduated with a Bachelor's of Science in Computer Information Systems and a minor in Management from the University of West Florida. In 2021, Stephen received the Mississippi Business Journal, Top In Tech Award in recognition of his contributions to his efforts in the technology industry in Mississippi.